Buy and Sell in and around Hinckley Powered by
Women's Rydale Malham Zip Country Boots Suze 9. Never worn.
in Swadlincote, Derbyshire
Advertised by Nigel, a Preloved member since February 2011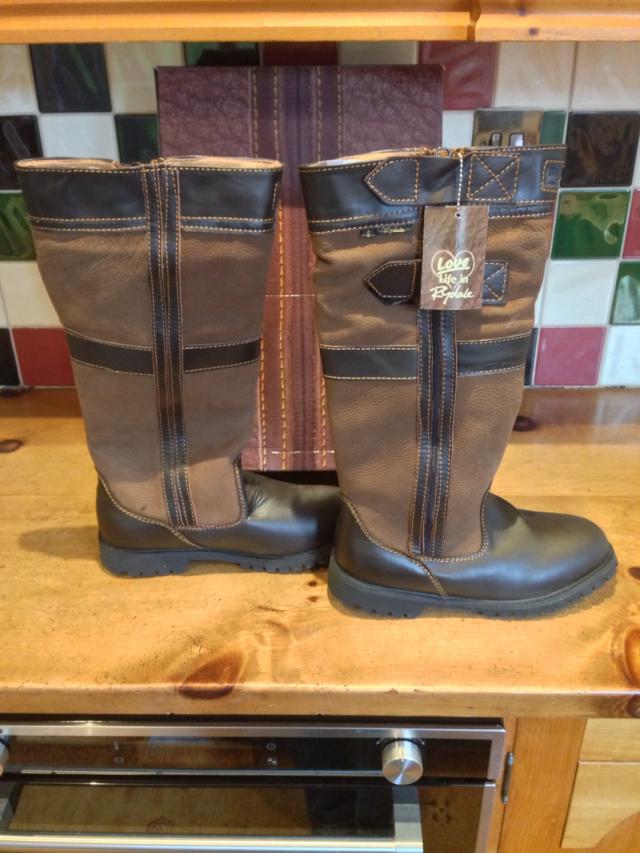 Advert

Details
Item

Price

£55

Offers Above

Size

UK 9

Brand

Rydale

Condition

New and unworn
Advert

Description

*Rydale Malham Zip boots*
Size 9
Colour Oak
Designed to give an unbeatable combination of style and practicality for a high leather boot.
Handcrafted, using the finest leathers and fitted with an inner lining for enhanced durability and protection from mud and grime and mounted on a thick walking sole with deep, rugged treads for added grip and stability.
The Malham Zip boot is finished in a two-tone country look, featuring bands and straps of dark chestnut across the supple textured leather leg, adorned with contrast stitching and a pair of Velcro straps on the outside of the calf.
The full height zip releases a compressed stretch of fabric, allowing more room in the leg when removing and putting on the boots.
These have never been worn so like brand new. They are too small for my girlfriend.
£8 for postage to the UK. Please ask if you want insurance added to the postage. Collection is fine as well. Thanks.